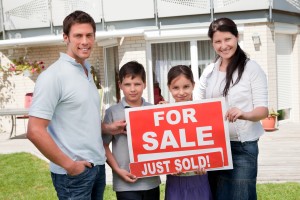 Moving into a new home can be an exciting and stressful thing to deal with. There are many things to look for when searching for a new home, but one thing to always keep an eye out for is a pest problem. So, what do you look out for in regards to PESTS? At Australian Pest Specialists We have put together a list of things to look out for to find out if your new home has any unwanted tenants. We provide an independent unbiased Pre Purchase Termite Inspection  &  Pest Report so that you are well informed of any Pest issues in your new property before you purchase.
Chewed or Frayed Wires– This is a big one. The last pest problem anyone wants to have in a new home is a rat and mice issue. Chewed wires can be a sign that they have made a home in your potential home, so keep your eyes open for them.
Droppings– This is another sign that you might have some PEST infestation looming. Check in nooks and behind places that you wouldn't usually look for. The droppings won't usually be out in the open.
Termite Signs– This one is another big thing to look out for. Termites can destroy your new home, so ensuring your new home is termite-free can save you a lot of headaches and money down the road. Be sure to look for moisture, mud tubes and wood damage. All of these could be signs that the house has a termite problem. We offer a Pre Purchase Termite Inspection using a TERMATRAC Unit to inspect your property and provide a detailed report on our findings.
Dead Bugs– When walking through the house, be sure to check around doors and windows for any dead bugs. A large accumulation could be a sign that the house needs to be treated by a qualified Pest Control Company.
Spiders– Are they hanging out in a corner by the ceiling, or taking a sip from a water droplet near the drain. Most spiders seek out secluded, undisturbed areas where they can build a web to catch their next meal, so an attic or basement that has been left unused over a period of time could be harboring these pests out of sight. Spiders enter into homes through damaged fly screens or cracks in the walls. The outside of homes should be inspected for these defects seasonally as weather and changes in temperature can cause or worsen existing problems.
Cockroaches – When you're putting items into your new pantry, the last thing you want to see is a cockroach running up the wall. They spend the day hiding in cracks and crevices around areas such as fridge motors, Microwaves, Kettles and toasters, sinks, cookers, skirting boards and drains. There is a higher chance of an infestation in premises with bad hygiene conditions. Wet, warm places offer a perfect breeding ground for those insects. Signs of cockroach infestation can include a smell, small shaped droppings similar to mouse droppings, but smaller and dead cockroach bodies.
Moving is hard. But, with Australian Pest Specialists, it can be a little bit easier. Reach out to us right here through our website, and we'll take care of the rest. We Provide Pre Purchase Pest advice on your most valuable asset….